You can easily update your password from the Starry App. Click on the Settings gear in the bottom right corner, then click on your name. This will bring you to the My Account page. Click on the pencil icon next to My Profile to open the Edit Profile page.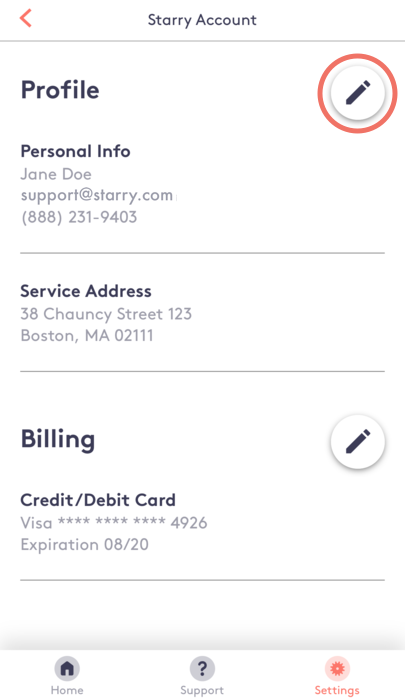 From there, you can edit your email address, phone number, and password.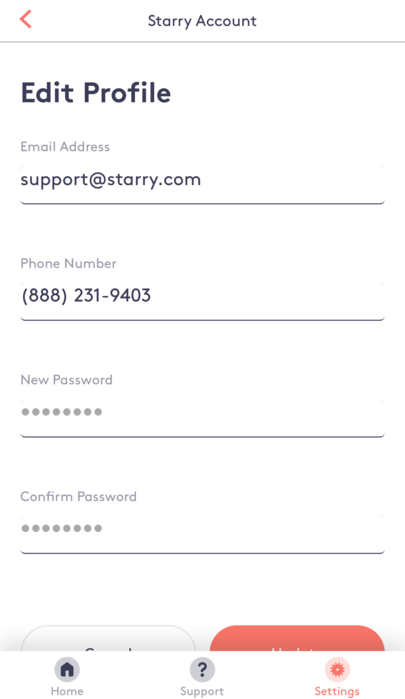 If you have forgotten your password, you can click "Forgot Password" at the bottom of the login screen. You will be prompted to enter your email address and will receive a recovery email.