You could be having an issue with your DNS settings.
Open the Starry App and click on Settings in the bottom right corner.
From the Settings menu, click on Advanced, then Internet and WAN. Toggle the Automatic DNS Config by clicking on the sliding button on the right-hand side of the screen.
After the Automatic DNS has been turned off, two fields will appear: DNS Server 1 and DNS Server 2. Type "8.8.8.8" for DNS Server 1. Type "8.8.4.4" for DNS Server 2.
When finished, please click Save in the top right corner of the Starry App and refresh the page you are trying to access.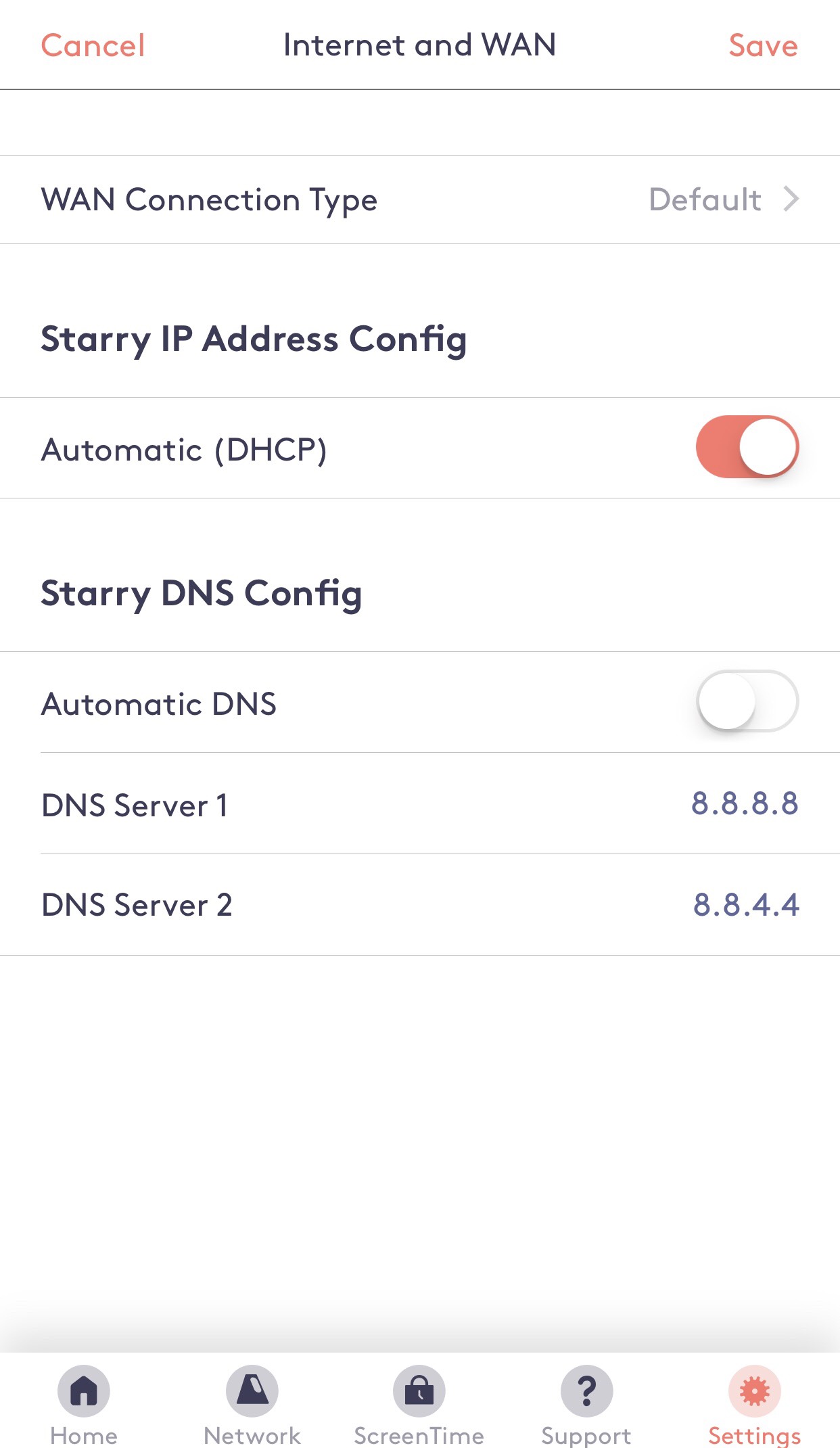 Tags: Microsoft Exchange, DNS