You can easily change your payment information from the Starry App. Click on the Settings gear in the bottom left corner, then click on your name. This will bring you to the My Account page. Click on the pencil icon next to Billing to edit your card information.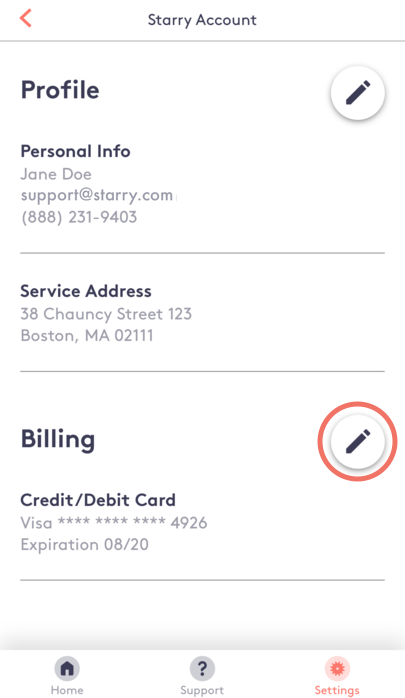 From there you will be able to enter in your new billing information.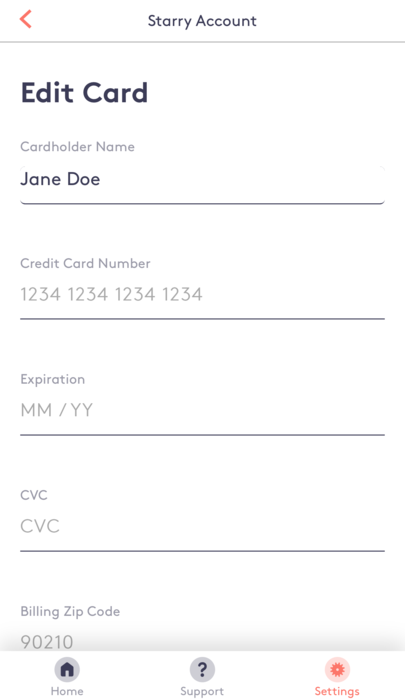 For instructions on how to edit this information on the web, please click here.